Hi, I'm Sarah and I think you should create your own happiness in life.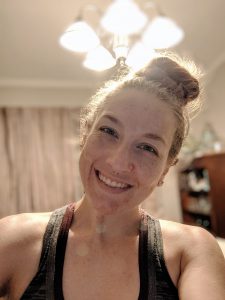 I live in South Florida with my husband and our cat & dog. I'm a certified yoga teacher and reiki therapist. I drive a Prius. I'm a crazy plant lady. I listen to hard rock. I like whiskey and I like red wine. My whole life, I have been described as "creative".
I plan my life around being happy and making time for the things that I enjoy: yoga & meditation, DIY & crafts, photography, gardening and my life with my husband and our pets.
I want to share my life in the hope that the things that make me happy will make you happy too.